Hot Isostatic Pressing (HIP) Innovation Center by Hiperbaric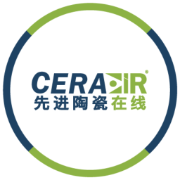 CERADIR®
https://ceradir.com
Discover HIP Innovation Center by Hiperbaric in its facilities located in Burgos (Spain). In HIP Innovation Center companies from all over the world can get advice and test their components to validate the Hot Isostatic Pressing (HIP) processes. This is the first center of its kind in Spain. HIP technology applies high levels of pressure (up to 2,000 bar) and temperature (up to 1,400° C) through an inert atmosphere to improve the mechanical properties of metallic or ceramic parts and components. HIP Innovation Center makes it possible to analyze how presses improve the quality of components, as well as to perform test cycles and optimize parameters to get the most out of metal components. It has the necessary equipment and technical advice to test new material and product developments. It has a HIP 38 press capable of performing cycles of up to 2000 bar and 1400 degrees. The equipment has Fast Cooling technology, which makes it possible to study the combination of HIP with the rest of heat treatments for some materials. HIP processing is fully complementary and synergistic with different manufacturing techniques such as Casting; Metal Injection Moulding (MIM); Powder Metallurgy (PM) including Near-Net-Shape (NNS) forming; Diffusion Bonding (DB) and the different Additive Manufacturing technologies (AM). It allows parts to be developed that reach the quality standards required by sectors interested in manufacturing precision components to be subjected to extreme working conditions. The aerospace, oil and gas, nuclear, automotive, medical implants, defense or industrial sectors are the main beneficiaries of HIP technology.
©Hiperbaric HIP
Translated by CERADIR® Team
Like what you're reading? Subscribe to our top articles.
We will continue to update CERADIR; if you have any questions or suggestions, please contact us!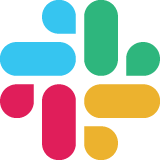 作为极具规模及影响力的光电产业综合性展会,,同期六展覆盖信息通信、激光、红外、紫外、精密光学、镜头及模组、传感等版块,面向光电及应用领域展示前沿的光电创新技术及综合解决方案,助力企业紧跟行业发展政策趋势、洞察行业市场信息、搭建产业链上下游联系。